Introduction
In this article we will see the SharePoint 2013 User Profile Properties and their uses in detail.
Step 1
Once we have configured and installed the SharePoint 2013, we will go to Central Administration (CA) as shown in the following URL:

We will select the user profiles; see the list of configured profiles as similar to the SP 2010 pages.
Step 2
Now click the "Manage User Profiles" link, it will redirect to the profile search page.

Step 3
Select the user name from the result; it will load the profile page.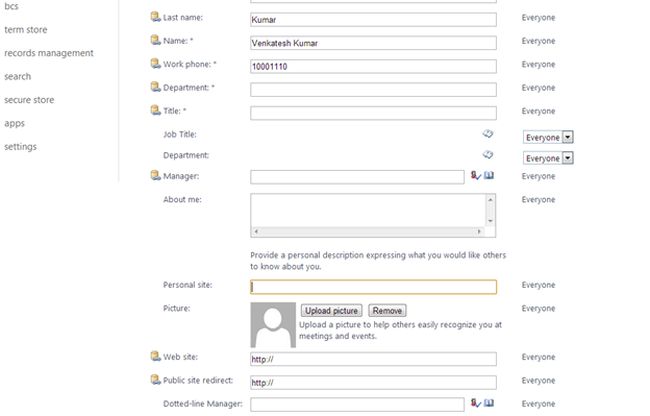 Step 4
We will see all the new properties that are available in a 2013 user profile compared to SharePoint 2010.

We are able to follow #Tags and posts; these #tags will update automatically in our News Feed.

We will get the preceding validation message, if we have not enabled the "Tag Service". There is a known issue in SharePoint 2013 online version.
http://office.microsoft.com/en-us/office365-suite-help/office-365-known-issues-HA102919011.aspx?CTT=5&origin=HA102919021#_SharePoint_Online
There is some changes in Email Notifications properties compared to SP 2010 , because in news feed we have additional social features "like", "AtMention","Follow","Reply" options.
SharePoint 2010 Email Notification options

SharePoint 2013 Email Notification options

Related follow option we have the following options in the user profile:

We can control the data which flows to the News Feed, the system administrator will decide which activities will appear in this List.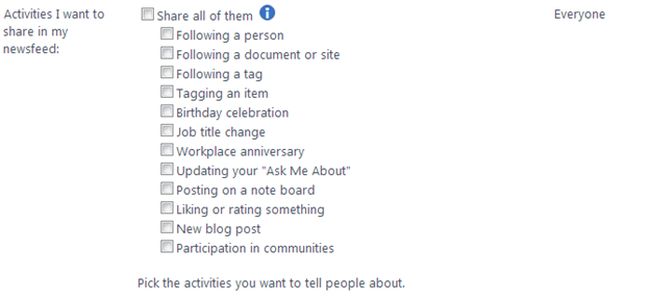 SP 2013 has the option to set the Language preferences for individual users:

We can see some of the other options available in a User Profile: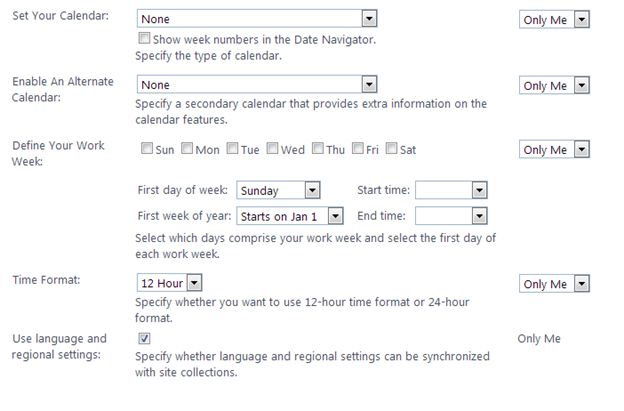 Summary
The preceding properties are additional or new as compared to SharePoint 2010.