Introduction

In this article we will see how to add and remove a document library in SharePoint 2013 Sites.

Steps

We go to the site's home page and click the "Site Content" link from the quick launch menu.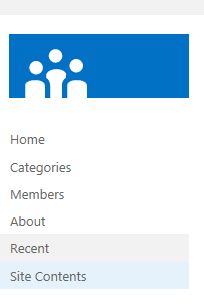 Then it'll display the list of apps we can add to our site, as in: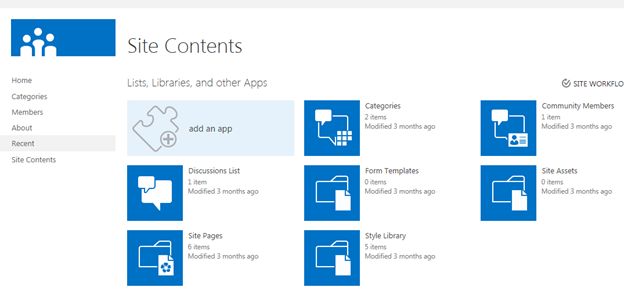 There are two options for adding apps to your site.

Option 1

We can directly click the App icon or Tile to add the particular app into our site, then click the Document Library.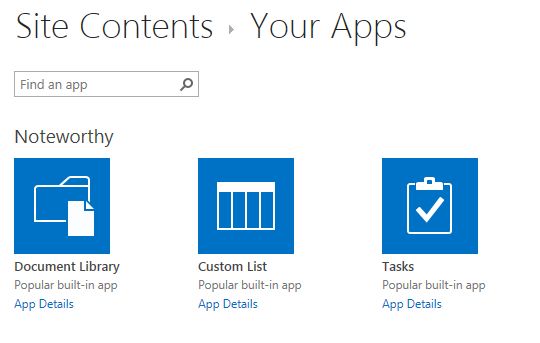 Option 2

Click the "App Details" link; it'll redirect to the App Detail page and add the app.


Both the preceding options redirects to the Document creation page, fill in the input and add the library.



If we click the "Advanced Options", notice that the Document Library "List Template ID=101" as a query string is in the page URL. Microsoft may call it an App but still it internally maintains the basic structure.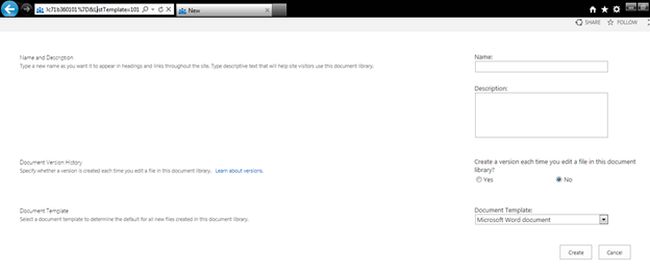 The same page in SharePoint 2010 looks like in the following page, it's based on Silverlight.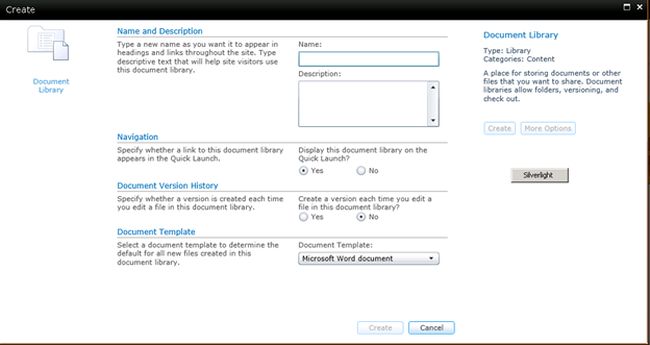 Fill in the values and create a Document Library.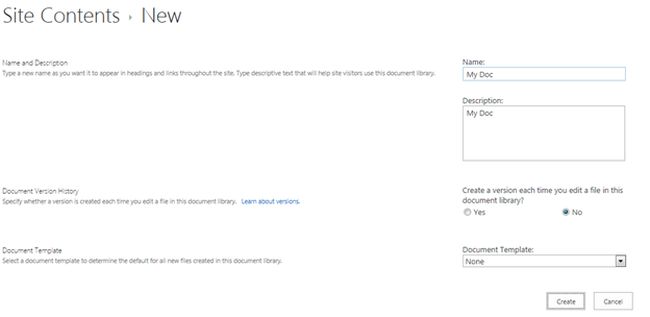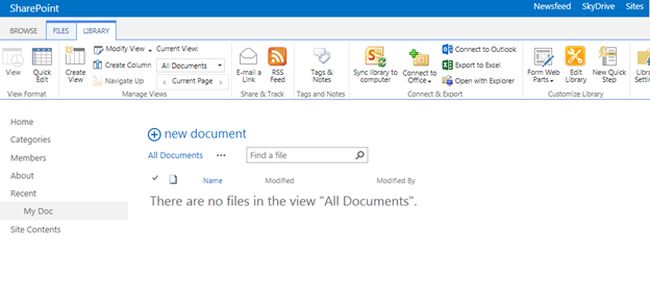 Now if we go to the Site Contents page, we will see the newly created Document Library.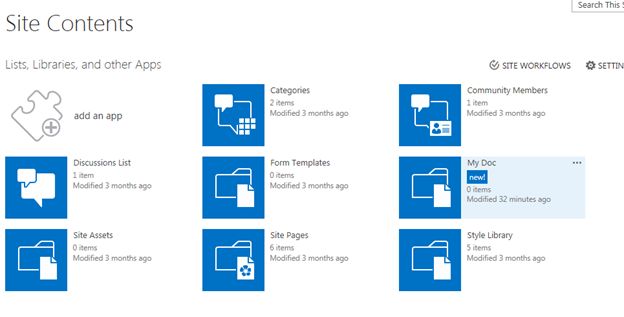 If we want to delete the Document Library then simply click the top-right "More info" link or click the App icon or Tile, it'll open a popup with the "Remove" option.


Once we click the "Remove" button, we will get the following alert message and if we select OK, the document library will be deleted.



Summary

We have learned how to add and remove a document library in a SharePoint 2013 site.