Introduction

In this article we will see how the end-user requests site access invitations and how the site owner will manage the requests in SharePoint 2013.

Steps

We will first allow the end user to send an access request, if they don't have access to the SharePoint sites. The Site Owner/Administrator goes to the Site Settings -> Site Permissions page; see: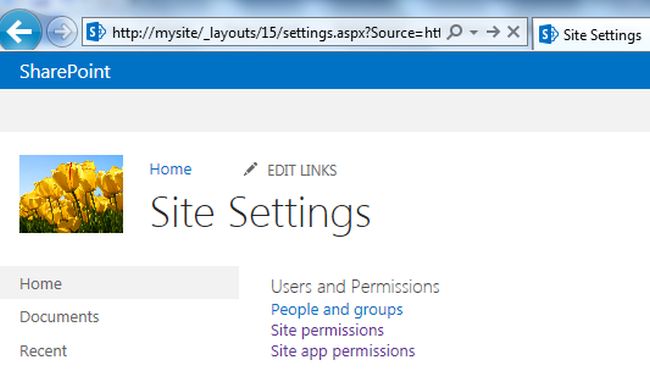 In the permissions page click the "Access Request Settings" link from the Ribbon.





Check the "Allow access requests" check box and enter the email id.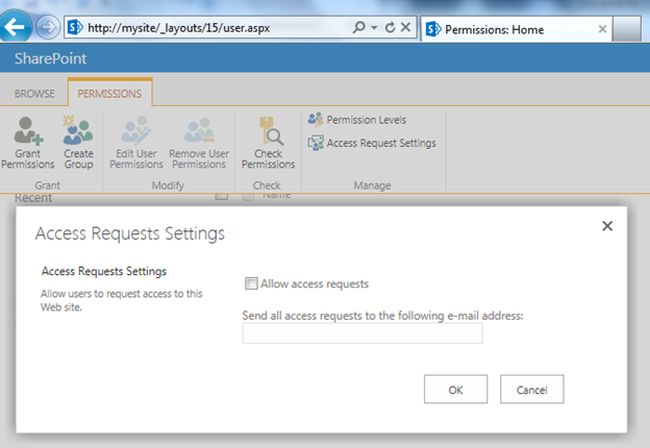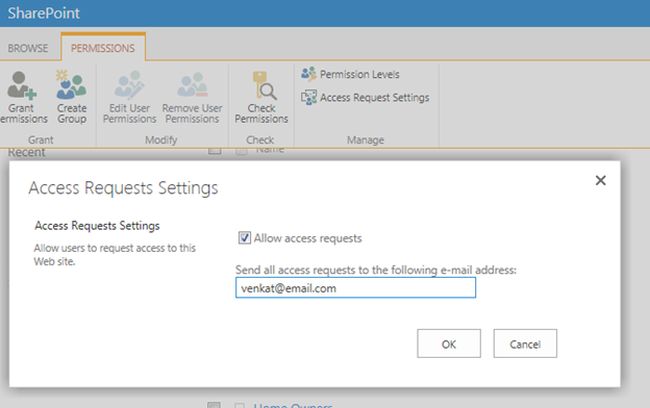 If the user doesn't have the access to the site then they will get a message like "Sorry you don't have access to this site" and if enabled for the site access request, the user is able to send a request as shown below.





Once user has sent the request, they will see the following status and confirmation message: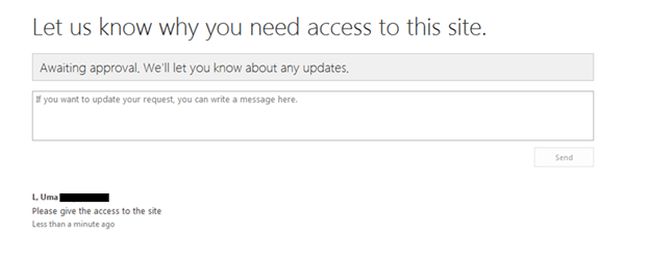 Now the site Owner/Administrator navigates to Site Settings-> Access requests and invitations.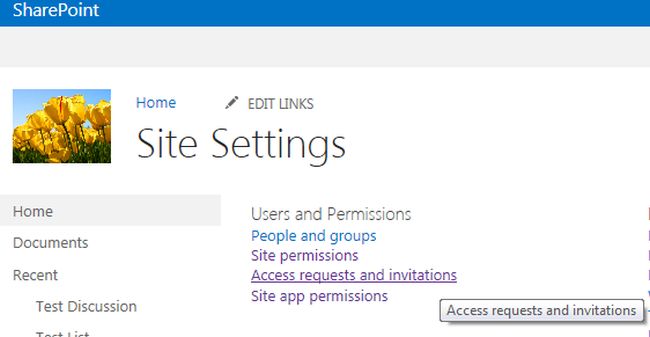 We are able to view all the pending requests with conversation messages and we provide appropriate access and approve the request.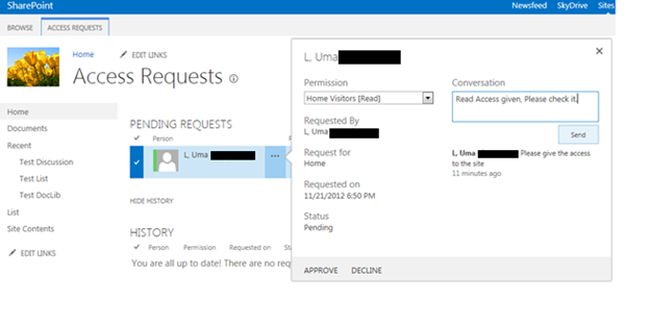 If there are any issues while attempting to approve the request, then we check the "configure outgoing e-mail settings".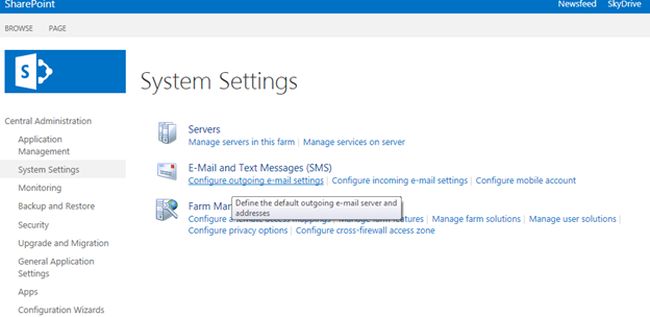 Once the requests are approved, we are able to see the request status and confirmation message. Approved requests are moved from "Pending Requests" to "History" section.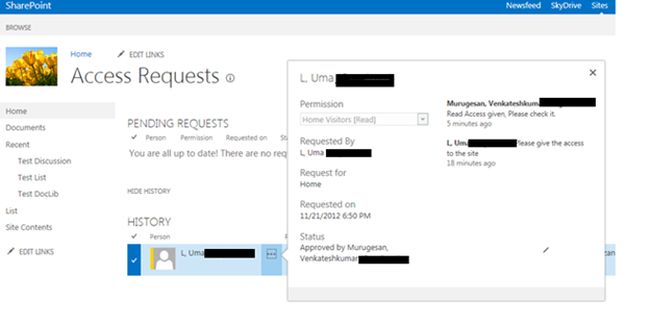 Now the same user is able to view the site.




Internals

Some quick notes about the Access Requests internals. It is all stored in a hidden list called "Access Requests". This list has three views/pages:
Guest user invitations (Access Requests/pendinginv.aspx)

History (Access Requests/oldreq.aspx)

Pending Requests (Access Requests/pendingreq.aspx)
That is good to know if you want to leverage/improve the functionality of access requests in your applications. This list has unique permissions with only Site Owners with Full Control.

Summary

SharePoint 2013 has, with this simple feature, made it so much easier to create and manage community sites; internal or external. It's these little things that make a huge difference!