Go To -> Site Collection Administration -> Site collection Features; we can see the installed feature with the name "SITE.LifeInSharePoint.Metro"





Before we activate the feature, we will see the following design for sites and pages.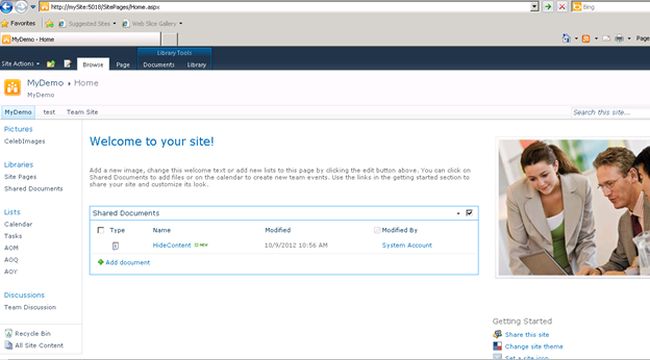 Site Collection Admin page looks like the following page: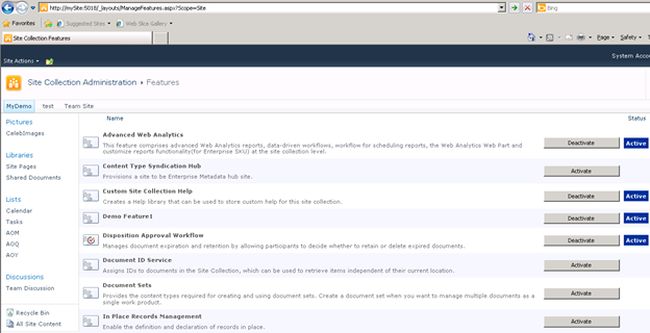 Activate the feature, make sure site collection's publishing feature is already activated in the site collection.





As soon as the feature has activated, we will immediately make the design (UI) changes.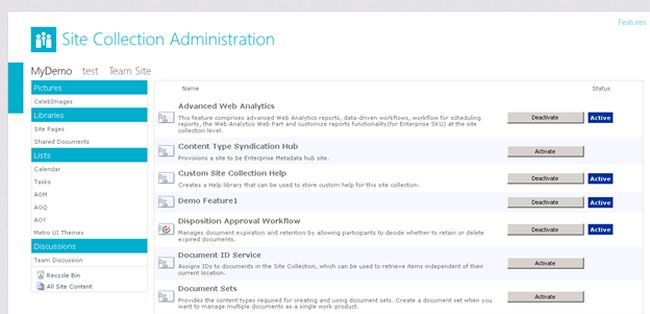 The entire site's design has changed to that of a Windows Store App (Metro UI):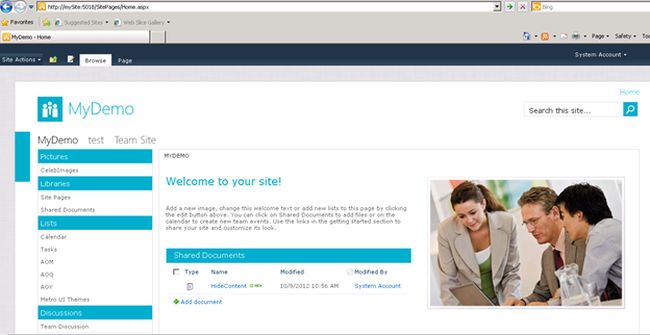 Summary

Creating a SharePoint site in Windows Store App (Metro UI) is fun. Still we are using the CodePlex tool; we will understand the basic design principles behind the scene.

UI Design Principle

http://msdn.microsoft.com/en-us/library/windows/apps/hh464920.aspx